Our Providers
Meet the Team
Dr. Alana Williams
Dr. Alana Williams graduated from medical school from the University of Nebraska in 2002. She completed her residency in 2006 from the University of New Mexico. She joined a private practice in Albuquerque from 2006 to 2010. Dr. Alana Williams has a particular interest in minimally invasive surgery, including advanced laparoscopy. She was one of the first trained in New Mexico to assist in Robotic surgery, including complex gynecological oncology cases, hysterectomy, and robotic prolapse repairs. Dr. Alana Williams is currently a fellow of the American College of Obstetrics and Gynecologists (F.A.C.O.G.) and has served as the Medical Director of Ideal Images for over five years. She uses her experience and knowledge to bring cosmetic services to Women's Pelvic Specialty Care of New Mexico.
Dr. Brook McFadden
Dr. Brook McFadden earned her Doctor of Medicine (MD) from East Carolina University. She completed her residency in Obstetrics and Gynecology at the University of Colorado Health Sciences Center in Denver. She obtained specialization in Female Pelvic Medicine and Reconstructive Surgery / Urogynecology during a 3-year faculty position and fellowship at the University of New Mexico Health Sciences Center. She then joined the faculty at The Ohio State University, teaching physicians-in-training. She returned to New Mexico and joined Women's Pelvic Specialty Care in 2015. Dr. McFadden specializes in vaginal, laparoscopic, and robotic surgeries.
---
Physician Assistant, Certified
---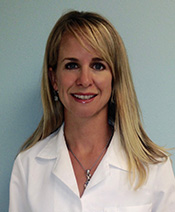 Rebecca Babinski, PAC
After graduating from the University of Wisconsin-Madison's Physician Assistant's program in 2001, Rebecca Babinski had the privilege of working in various specialties and hospital settings. Initially, she worked in the Emergency Department and Surgery. While it was satisfying and challenging, her ultimate goal was to provide medical services in the field of women's health. Babinski started practicing gynecology in 2007 and experienced serving all ages of women, from the adolescent who needed help managing her periods, to women later in life dealing with the challenges of menopause. She particularly enjoys seeing women for their annual exams where she helps them find their way to optimal health, whether it is offering them the many contraceptive options available, controlling their abnormal or problematic bleeding or helping patients dealing with issues of sexual dysfunction. Babinski believes in the importance of preventative healthcare through patient education and the direct involvement of her patients in all decisions regarding treatment and medical care.

Dottie Steinhoff, PAC
Dottie Steinhoff graduated from the University of Southern California Physician Assistant's program in 2006. She practiced in California and Texas before returning to her home state of New Mexico in 2013. She practiced in family care for many years before coming to Women's Pelvic Specialty Care to focus on women and their health. She enjoys providing medical care to women of all ages for many different issues. Dottie feels that when caring for patients, they should be cared for as she would want her family cared for. She enjoys teaching and helping women learn how to achieve their personal health goals, whether it is maintaining preventative care or learning to live a healthy lifestyle.
---
Certified Nurse Practitioner
---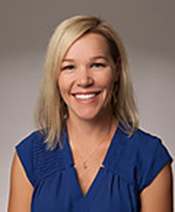 Natasha Abruzzo, CNP
After graduating from Texas A&M University in 2001, Natasha worked as an elementary school teacher but realized her passion was for healthcare, specifically women's health.
After nursing school, and while working as a labor and delivery nurse and for a women's health clinic, she earned her Master's of Science degree from the University of St. Francis in Albuquerque and became a Certified Nurse Practioner (CNP).
In her spare time, she spends time with her family and enjoys Crossfit, running, and watching her two boys play sports. She is also president and founder of the New Mexico chapter of Cure SMA, an organization that provides support for families affected by spinal muscular atrophy.
Natasha enjoys caring for women of all ages in all aspects of women's healthcare and personal needs. She is passionate about building collaborative relationships to ensure the best care for each patient.
What is a Physician Assistant?
A Physician Assistant is a healthcare professional who practices medicine as a part of a healthcare team with collaborating physicians. You may hear them referred to as a "PA" which stands for Physician's Assistant.
In the United States, Physician Assistants are nationally certified and state licensed to practice medicine. A certified Physician Assistant is known as a PA-C.
At Women's Pelvic Specialty Care of New Mexico, our Physician's Assistants are all certified as PA-C's, and are specialized in Women's Health. They are able to diagnose, treat and prescribe medications just like our Physicians and are certified providers. They can see our patients for all their Women's Health needs.
At Women's Pelvic Specialty Care of New Mexico, we believe our PA-C's are top notch and we will schedule you with them first on your journey to a healthy body. You will love our Providers! If there is ever an issue that our PA-C's need to refer you to see one of our Physicians, they will refer your care up appropriately inter-office.